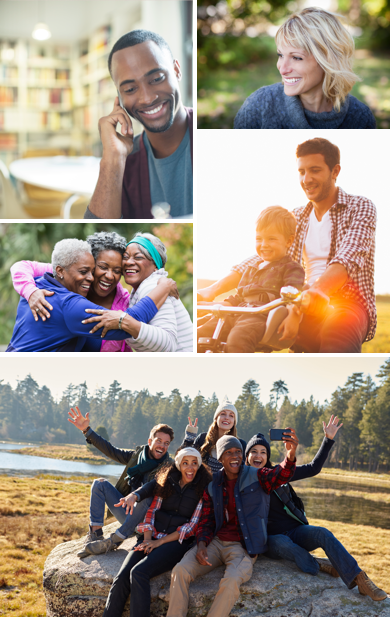 OPTAVIA Coaches™ make sure you never go it alone.
Study after study shows that support and guidance increase your chances for success in reaching your optimal weight*. That's where our community of experienced, caring OPTAVIA Coaches comes in. Your OPTAVIA Coach helps you learn the habits that create Optimal Health™ and wellbeing and lead to lifelong transformation. Your Coach guides you and helps you celebrate all the little victories that add up to the big ones. No matter what you're facing, your Coach has likely been in your very same shoes and can help steer you to success.
When you're part of OPTAVIA, you're part of a community of like-minded, like-hearted people who support each other through and through. Join us today to see everything the OPTAVIA Community has to offer on your journey.
*Appel, L.J., et al., Comparative effectiveness of weight-loss interventions in clinical practice. N Engl J Med, 2011. 365(21): p. 1959-68.